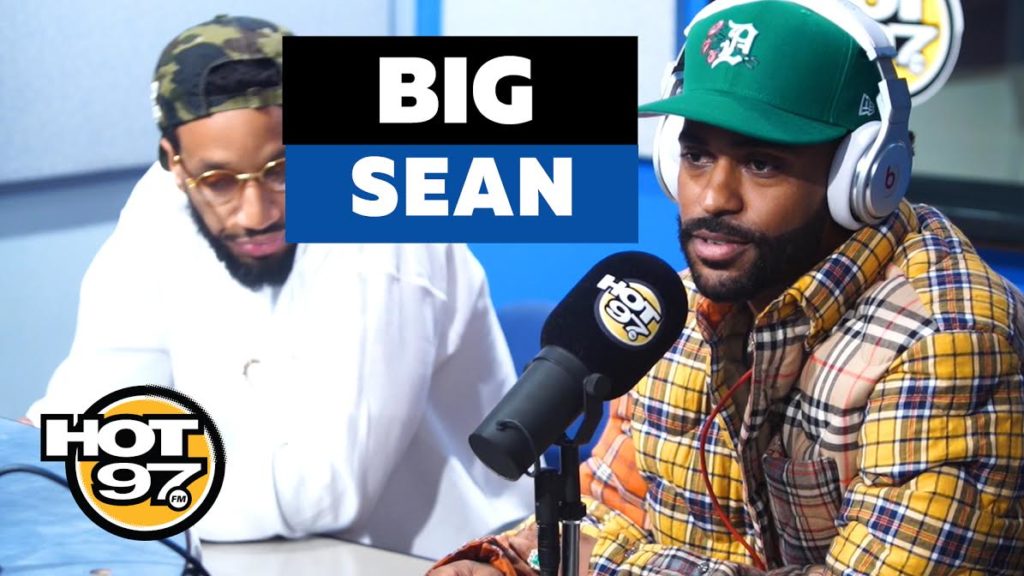 Another 1 back for barage, fresh off the VMAs stage performing with ASAP Ferg, in his Detroit state of mind, he went in!!
Bro did the damn thing again, not sure which was better, this time or the 1st?? Check out his bars, then we got an extra treat for you!!
Words by: Shakira, Find her on @InFlexWeTrust's IG
Monday was a busy day for Detroits finest, Big Sean. He dropped a new track 'Bezerk' with A$ap Ferg. He performed at the VMA's with A$ap Ferg then came over to Hot 97 to spit not one, but two Freestyles with Funk Flex. Berzerk, indeed.
As I approached Big Sean he looked on curiously, I told him I wanted to ask him a few questions but he was in the zone. He wanted to know if we could do the questions after so that he could focus on the freestyle. The man wanted to focus on his bars. How could I say no to that? The focus is always worth it. Sean Don delivered comical yet reflective bars over Thugger Thugger's 'The London' instrumental & Yeezy's 'Through the wire' instrumental.
While waiting for Flex to arrive I interviewed French Montana's ex manager Gaby Acevedo. Acevedo is a Bronx natve who's considered a guru in the hip hop industry. Previously co-owner of Loud records, I asked Gaby what's the number one reason talented artist don't blow up as they should. His answer was simple, "they don't want to put in the work". I also asked him in today's industry choose one…sound or skill. He chose sound.
When all was said & done Big Sean had to rush out for a flight. I still managed to squeeze in three questions. One of which were sound or skill. Check out the video for the rest of the answers and questions and watch #Freestyle131 today!
#inflexwetrust #bars #barsonly #detorit #bigsean #seandon #funkflexfreestyle #flexfreestyle #ifwt #freestyle131 #hot97 #funkflex #newmusic #barsstillmatter #hiphop #hiphopmusic