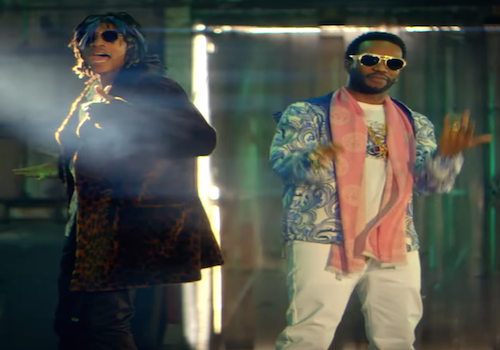 Wiz Khalifa joined long time collaborator Juicy J for the making of "Always High". It's safe to assume that the title is descriptive of the state the two will be in all day today. So if you're one to indulge, sit back, press play, and join the festivities.
Photo Credit: WORLDSTARHIPHOP YouTube
Listen on the Funk Flex app available on all iOS and Android devices!