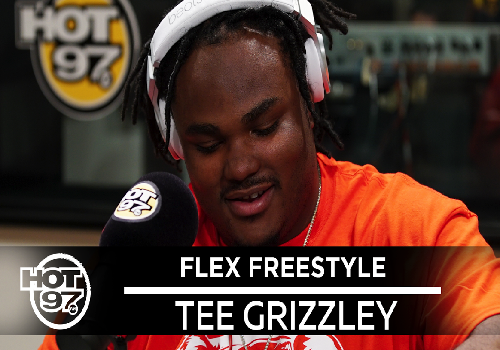 #Freestyle057 Ok Ok Ok, Yes we dropped 056 yesterday, but you know how we do, it's about the BARS, and if there are some out there to be brought, we're trying to get them brung, and this time we have some fresh ones out of the D, Detroit that is, but not Big Sean, but Tee Grizzley!
Tat Wza IG | Twitter | Snapchat(Snapcode; Screenshot and ADD)
Look, I have to be honest, I'm not a writer, I didn't go to school fro writing, it's never been a strong tool in my wheelhouse, so when I write these up, I'm not looking to fluff it up with a bunch of adjectives. I just try and keep the grammar as correct as possible, and put the facts in between, so when I write these articles, I can only tell you from my POV of how these artists do. With all that being said, I see why Tee Grizzley is moving out here with the youngin's that like bars, he has some, plus his swag is pretty thorough. Now in being honest and keeping it 100, he kinda has an off to on beat type of flow, which for me isn't my thing, but again I can see why he's moving out here, and I appreciate no mumbling! Ok let me not hold you up with my non-sense, here's Tee Grizzley in #Freestyle056
Ok, I see what he did there, he started from the beginning of his own beat to build up a whole new energy to deliver, that's ?! I will be keeping an ? out for him, Def not praying for his downfall though!!