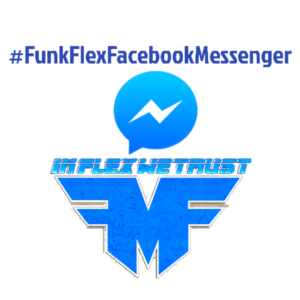 Another BIG opportunity for artists submitting to the #FunkFlexFacebookMessenger! Funk Flex is teaming up with HighBridge The Label and A-Boogie Wit Da Hoodie to reward an up and coming artist. A-Boogie and Funk Flex will review the top ten artist leaderboard and choose their favorite. The winner will get a feature with A-Boogie!
This is just the most recent of many great opportunities provided through the #FunkFlexFacebookMessenger platform. French Montana just recently awarded $2500 to an artist that made the top 3. Another artist received ten hours of free studio time and the opportunity to meet with Epic Records executive June Cardona. The #EpicRecordsChallenge was also won by an artist who placed in the top three.
FunkFlexFBMessenger w/ ABoogie

Do you have a song that would be go platinum 💿 with an A Boogie feature? Submit your song now 👉m.me/funkflex!1️⃣Funk Flex's fans will rate it! 2️⃣The TOP 10 songs will then be listened to by A Boogie3️⃣A Boogie will choose the best song of the 10 & feature on it!Submit right now 👉 m.me/funkflex

Posted by FUNKFLEX on Monday, December 3, 2018
So if you have bars and you think you can move up that leaderboard then send in your freestyle to the #FunkFlexFacebookMessenger and give it a shot. You might just end up on a track with A-Boogie if the curators vote in your favor and he's feeling it.