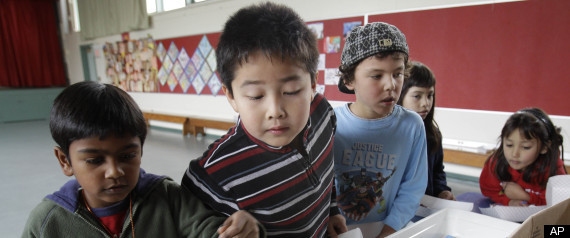 An 8-year-old boy died last night after apparently suffering a heart attack during school. After complaining to the school nurse of having trouble breathing, he was then airlifted to a local hospital where he later died. How sad is this?? Check the full story below.
[MDLS] – The student, who attended Pumpkin Center Intermediate School in Lincolnton, N.C., went to the nurse's office after complaining of trouble breathing, MSNBC reports. While there, the boy reportedly went into cardiac arrest. He was airlifted to a near-by hospital, then transferred to CMC Charlotte where, according to Fox Charlotte, he passed away during the night.
So should parents worry? According to Dr. Paul Matherne, division head of the pediatric cardiology division at UVA, heart attacks in children are possible, but they're extremely rare. Dr. William Brady, an emergency medicine physician added that they usually occur "under unusual circumstances such as with Kawasaki's disease, cocaine ingestion, cardiac trauma, congenital anomalies of the heart, and other uncommon events."
Both doctors say that most chest pains in children are a result of a viral infection, asthma, pneumonia, or a strained muscles, but add that parents of children who complain of "alarming" chest pain should head to the nearest emergency room. While the majority of pains are non-life threatening, it is always better to be safe.