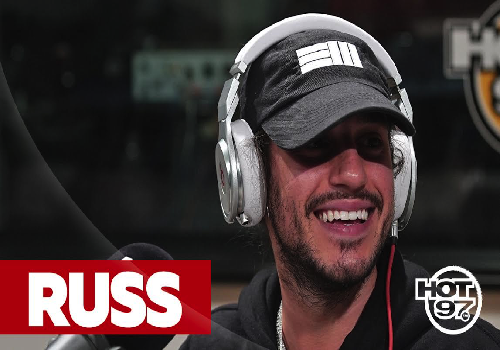 #Freestyle059 As we continue for the culture, growth and prosperity give us the ability to find people that have unique talent… yes BARS are the reason we're here, and today's artist has that unique talent AND Bars, Russ!
Tat Wza IG | Twitter | Snapchat(Snapcode; Screenshot and ADD)
Our boy Russ came thru to make sure people understand exactly where he's coming from… He's not just a potential pop star, he's actually from the real Hip Hop with some real Bars. I mentioned potential pop star…. that's because he's moving out here, 72 & 26 M's on YT views and selling out 10 and 13 Thousand seat venue's, where some known big rappers can't sell out…. sounds like early popadom to me, but that also success, and good for Hip Hop being this kid is truly talented with producing, mixing, mastering, singing/rapping…. he's good;
Listen, boy not only does his #'s, he got bars…. now is he a 'spitta', not to me, but he does have the words that mean something significant, aka BARS, and he will only get better!
'S/O to Moms that was hoeing back in HS' ?