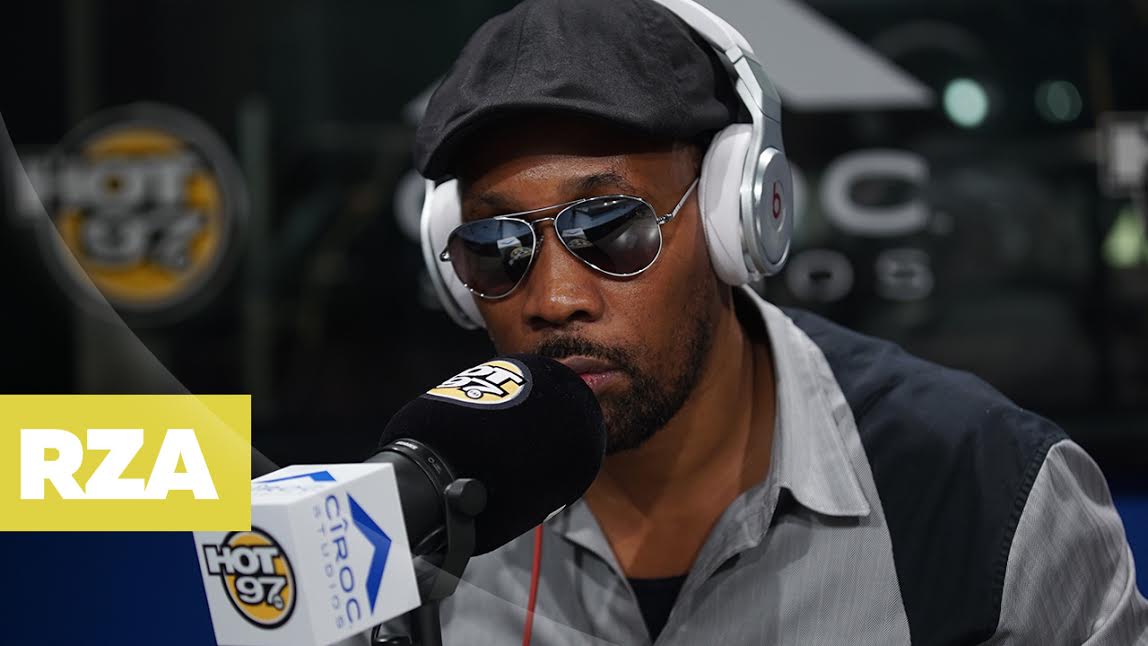 We've reached a new even high numbered Freestyle, and we have an ultimate type treat for you, The RZA aka Bobby Digital and he dropped some BARS on us!!
Tat Wza IG | Twitter | Snapchat(Snapcode; Screenshot and ADD)
I don't know about you but I was in Awe of him, I mean the man with the iron fist, the man that orchestrated the Wu-Tang Clan, the guy that drinks with Russel Crowe and smokes cigars with Leonardo Dicaprio sat in our guest chair and dropped dope ass BARS!
I was able to over hear a convo between RZA & Flex, they talked about RZA getting signed for $6500, which was big at the time, how he picked his first single 'We Love You Rakeem', getting banned from the Tunnel, the energy on Staten Island, and RZA Thanking Flex for helping with everything!!
But I was most impressed by how RZA controlled his flow, his timing, made the possibility for BARS when he was just talking, this guy is a Genius, he'd be the GZA if the GZA wasn't his cousin ?