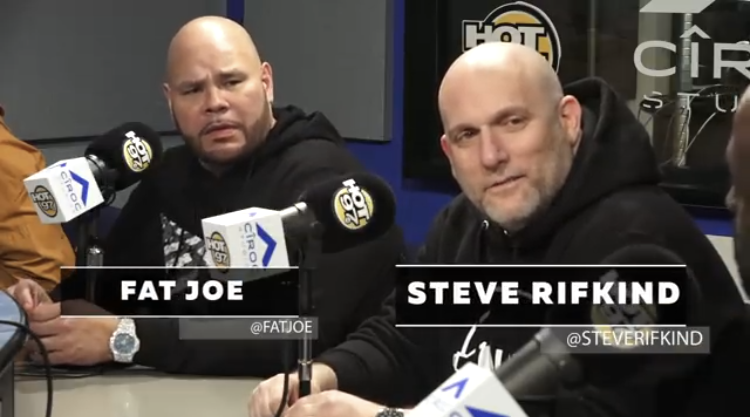 Fat Joe, Steve Rifkind, and Axel Leon sat down with Funk Flex and spoke about Loud Records, Flex's early collaboration projects, and Fat Joe's early days in the industry. A lot of great stories in this one. Joe mentioned what it was like introducing Big Pun to Flex, Kool G Rap, Nas, and of course Steve Rifkind at Loud Records. Steve signed Pun after hearing a freestyle during their first meeting in the summer of 1996.
Fat Joe also told a story about Steve Rifkind giving him a check to help move his mother into her house. Loud Records was making a lot of major plays at this time. Steve even tried signing Jay at a young age as well because of his connection to Dame Dash.
As Flex said, Steve Rifkind gave a lot of young artists some great opportunities including the RZA, Mobb Deep, and many more. Axel Leon brought up some projects he has in the works and what influenced him to put them together. So keep an eye out!