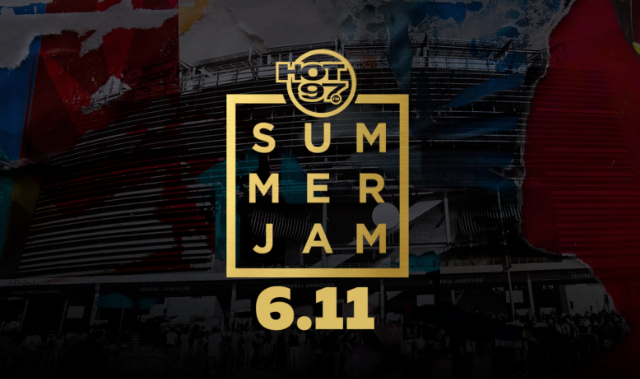 Summer Jam 2017 is going to be in the history books for sure. Not only did it sell out the entire Met Life Stadium to a crowd of 50 plus thousand, but it delivered as well. Even though a lot of fans were disappointed there was no live stream for this event, we still got you covered. Artist set the stage on fire and then brought others to help them do it. With were so many guest appearances and moments from the artist that we had to count own the hottest sets from the night.
#5 Chris Brown Brings Out DMX to the Stage
Chris Brown performed and danced with his usual captivating routine but, he did something no one seen coming. He brought out the legend, DMX. Crowd reactions went from shocked to crazy real fast. The Ruff Ryder performed his classics and reminded us that he still ain't nothing to f*ck with!
WOAHH!! @chrisbrown Brought Out My Brother @DMX At #SummerJam!! ? @RyanFionda pic.twitter.com/AA5grvmtHa

— DJ Whoo Kid (@DJWhooKid) June 12, 2017
#4 The Crowd Awes for Asahd Khaled
DJ Khaled comes onto the stage performing his hit "All I do is Win" and new top charter "I'm the One." We were hoping for him to bring out some of his featured artists from the songs, but we got something better. The crowd was presented in seeing his infant son and executive producer Asahd Khaled. Khaled presented his son in a Lion King style and it was adorable.

#3 Cardi B, Young Ma, Lil Kim, Rah Digga, MC Lyte, & Queen Latifah perform with Remy Ma
This performance had every woman mc without the last name Minaj on the stage last night. The performance brought hype to the crowd and instantly fans were thrilled to see this much women unity on stage.
Remy Ma brings out Young MA, Cardi B, Lil Kim and Queen Latifah @ Summer Jam #SummerJam #NYC #HOT97 #RealUnity #HipHop #Love pic.twitter.com/MnWQwFsX3E

— Music is Life (@ArtOfMusic_) June 12, 2017

#2 Remy Ma Performs SHEther

We had to put Remy twice because that's all that everyone was talking about for the entire night. Remy Ma performed the Nicki Minaj diss track and held nothing back. See our previous post for full details as well.

Remy Ma just put Nicki Minaj on that #SummerJam screen ? pic.twitter.com/S0h5dAcVcG

— IFWT (@InFlexWeTrust) June 12, 2017

#1 Flex Reminds Us What New York Sounds Like

The legendary "this is what New York sounds like" icon didn't hold back on his guest perfromances. Bringing to the stage iconic 2000's Hip Hop artists Juelz Santana and Fatman Scoop. Then he brought new hitmakers Fetty Wap, Young MA, A Boogie Wit Da Hoodie, Cassanova, Tory Lanez and Fetty Wap to the Summer Jam stage.  But, his ultimate surprise was bringing the corwd favortie Meek Mill to the stage. Again, he reminded us what New York sounds like (insert Flex Bomb).