Another year has gone and another Summer Jam to put in history books for Hip Hop. We thought we have seen the last of Hip Hop artist go at each other, but we held our breath too soon. Remy Ma notoriously fired shots on the Hot 97 Summer Jam stage and brought every Woman MC without the last name Minaj to do it too. Hot 97 has been the platform for artists lashing out against others and calling them out in a memorable performance. From Eminem to Remy Ma, we create a timeline for notable Hip Hop beef and performances at Summer Jam.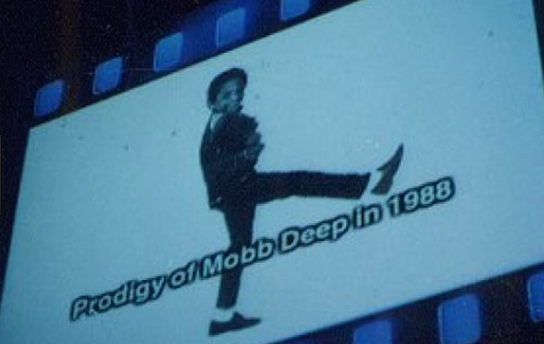 2001: Jay Z Debuts "Takeover" and Fires Shots at Prodigy and Nas
Jay-Z lit up the stage and what will go down as the most vicious Hip Hop beef between Nas and Jay. This was the date he had infamously released the track "Takeover" and did just that to the stage. The diss track was aimed at Mobb Deep's Prodigy, but somehow Nas caught fire. Hitting us with the line, "Ask Nas, he doesn't want it with Hov." Making this one of the greatest beef between Hip Hop's greatest.
2003: 50 Cent disses Ja Rule and Murder Inc.
50 Cent used his stage set to call out the Murder Inc rapper by displaying visuals of his "I Cry," "Rainy Dayz," and "Mesmerize". Then asking the audience to identify "bitch-ass n*gga" in the videos. He then took shots at the Murder Inc CEO Irv Gotti (ouch)

2003: Eminem Smashes His Source Award
Now, this isn't a real beef with an artist but this moment is still notable. Back when The Source was one of the publications where you got all of your news in the culture, they would hold The "infamous" Source Awards. The Detroit native smashed his  2002 Lyricist of the Year trophy on the stage and said  "The Source was behind me from day one and now y'all shitting on me? You can have your motherfuckin' award back!"
2005: The Game kicks a rat's ass
50 Cent can't stay out of trouble because this next one was from his former label mate and supposedly friend, The Game.  The "LAX" rapper decided to go for his former boss due to a falling out between the G-Unit label. The Game had two guys hit the stage: one dressed like a gorilla, the other dressed like a rat. He then said to the crowd "started looking like 50 Cent to me". He claimed 50 had snitched prior and this is when the fallout began. To end it off, he threw his G-Unit chain into the crowd.
2017: Remy Ma Performs "SHEther" for the crowd
This moment was one of the greatest (personal opinion) of the night. Why? It's the first time we saw the real passion and MC's go at each other in a minute. This signified that the whole "oh, we over it" comments were false. The continuous Billboard hit artist Nicki Minaj has been a target in the game for awhile and it seemed that nothing or anyone could phase her. It was until Remy Ma released the infamous and gritty diss track ShEther. The track had insinuated that Minaj was living up to her stage name and even taking shots at her brother who is facing rape charges for raping a 12-year-old.  Now, rumor has it Nicki made sure the track was shut down by consulting Nas about the copyright usage since it does sample the Jay-Z diss track Ether. However, Remy laid low and didn't perform or speak much about the beef, that was until June 11, 2017. The crowd went ham for her visuals displaying Minaj as a fragile Barbie doll and memes of Meek Mill.
Remy Ma just put Nicki Minaj on that #SummerJam screen ? pic.twitter.com/S0h5dAcVcG

— IFWT (@InFlexWeTrust) June 12, 2017
Now if you have any beef with anyone in this industry, hold it in and wait until Summer Jam 2018 to let us know how you feel. You might end up on next year's list.