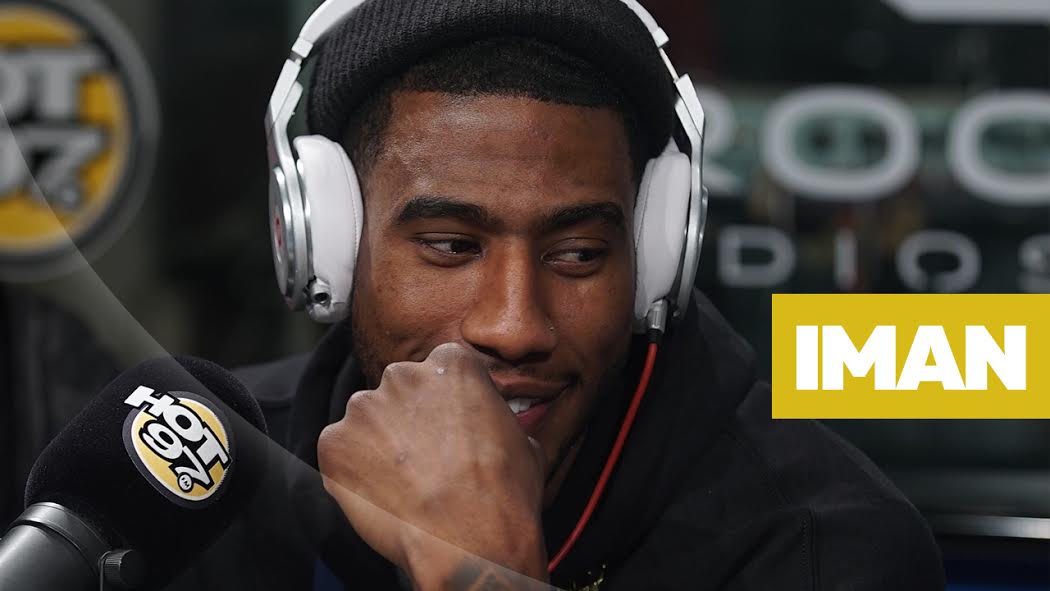 Looking at some of the initial reactions to social media… Iman got something here!! #Freestyle085 has turned out slightly different, but only in the sense, we don't have a known rapper, but he still rapped his ass off!!

Tat Wza IG | Twitter | Snapchat(Snapcode; Screenshot and ADD)
So I got the word last week, 'we have a special Freestyle on Sunday', I said 'Sunday… who the hell?', 'Iman Shumpert'… I said 'oh really… this should be interesting. I had heard he was a rapper but never actually listened to any of his music. Then a couple days ago I get a list of names for who may be in attendance with him, I see Teyana Taylor's name, I get really excited, I always thought she was a fly girl, then that fade video put me in full swing(no disrespect to Iman, but he knows his Wife is Dope AF). I'm not really a sports fan, but of course Shump(that's how I distinguish him as a ball player) is one of those players you know about, plays good, plus he oozes Hip Hop.
Now he Iman said something at the end there about if he didn't go on a radio show, the radio person may not act as though he exist… not sure who he means, but generally speaking for the Funk Flex show, and people with BARS, YES you have to prove yourself, nothing is face value anymore!! Now to his credit, Iman did prove he has some BARS, but now we have to see if he can make a radio record, personally, I feel like he has a great chance if he focuses!!
I would be remiss if I didn't point out he funny it was that he looked to Flex for approval to stop, ending with 3 verses from him(1 long, 2 short), which felt like he really only wanted to drop 1 but didn't want anyone to say he was light, gotta respect that!!